This month's 3rd installment of The Exhibit Project (see previous posts here & here)  had us exploring the topic "Apart". Well I thought about this a long time.. and I am sure most people will use apart to mean being away from another. However I decided to take the word apart and use it as "a part" as in being part of something.
Here's the story behind today's images.
I went for a hike close to my mom's house one day…which is in the SF Bay Area. I'm not gonna lie I was huffing and puffing along the way. I ran into a herd of cows… and I was seriously scared… as my dog and I came up to their line of sight they all stopped eating grass and STARED at us. I was seriously waiting for them to charge us. So I hurried my dog past them as we both carefully looked back to make sure we didn't have to run for our lives!  Then we saw this guy on a 4 wheel thing of some kind, powering around with 2 dogs. Those dogs looked like they were having so much fun. and then FINALLY  we reached the very top and looked down….
as we stood there I was so in awe that I am a part of this world and specifically the amazing SF Bay Area.. where a 40 minute hike leads you to another world far away from the hustle and bustle.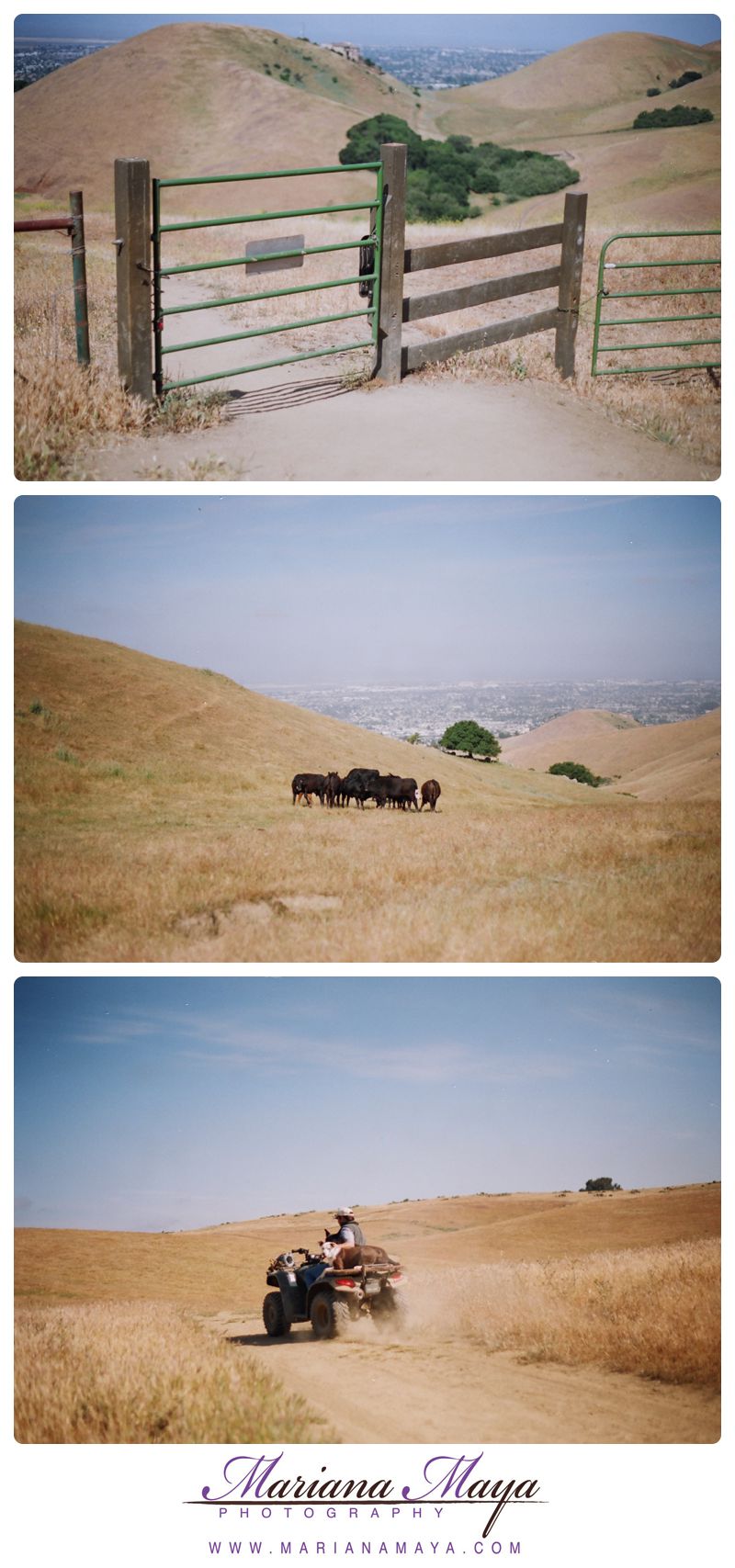 -all images shot on 35mm film-
To see another photographer's perspective on the topic "apart" go check out Amanda Johnson and see how she explored this month's theme here.